A unique and restorative experience in the beautiful nature of Sweden
Forest Bathing, or Forest Therapy, is a peaceful, immersive experience given in beautiful outdoor settings. You will be guided through simple activities using all your senses to slow down, find presence in the moment and reconnect with nature in a unique and deeply restorative way.
Forest Bathing is an activity that can be enjoyed by all kind of people. It is not a hike, but a slow and mindful experience where we often walk no further then 1-2 km in total. The acitivity has been described by many participants as an experience of wellbeing, relaxation, joy and aliveness.
Its possible to book a Forest Therapy walk for individuals, families or groups of different sizes.
Background to Forest Therapy
Forest Therapy origins from the japanse practice Shinrin Yoku, meaning "to bathe in the atmosphere of the forest". The practice is based on research on the effects of nature on human health, and is today a very popular acitivity in Japan.
Lots of research has shown that spending prolonged time in nature have positive effects on both our physical an psychological health. For example it can strengthen the immune system, help reducing stress and anxiety and have positive effect on attention and cognitive performance.
In the USA Forest Therapy has developed to focus not only on the human health benefits, but also on ecological health by restoring and deepening the relationship between humans and the nature that we are all a part of.
The Forest Therapy walks take place in really beautiful natural settings in the south east of Sweden, in the county of Östergötland. You can either enjoy the experience in the magical forests of Ekopark Omberg near Ödeshög by lake Vättern, or in one of the beautiful natural reserves close to the bigger town Linköping.
Welcome to contact us to make arrangements for your Forest Therapy walk or to ask your questions.
Please follow social medias for more information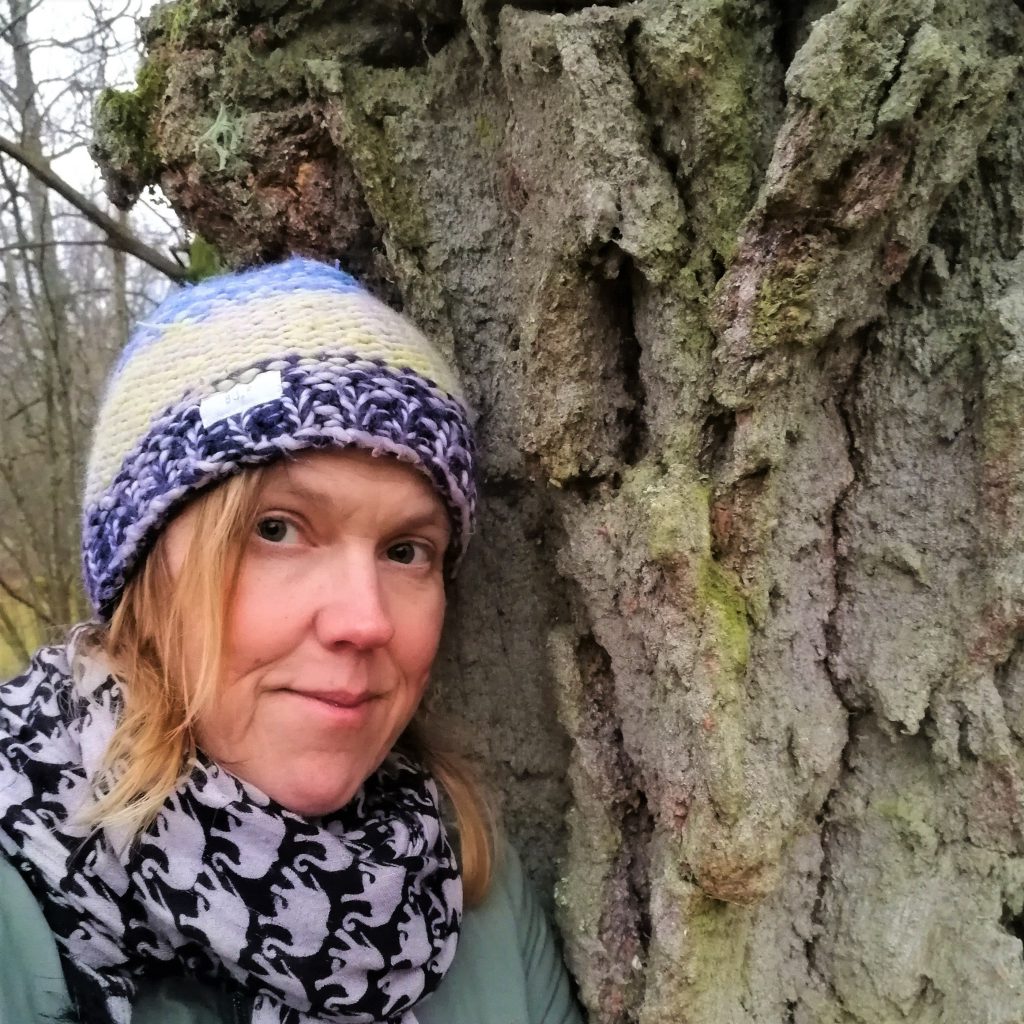 Your guide is Elisabeth Wahlgren, a certified Forest Therapy guide trained by The Association of Nature and Forest Therapy in the USA.
When Elisabeth is not guiding Forest Therapy walks, or enjoyes other outdoor adventures, she works as a psychotherapist in her own business Irelation AB.